Child Care
COVID-19 Updates
---
Child Care Update March 27th, 2020 4:00pm
IMPORTANT SCHOLARSHIP PAYMENT INFO
On 3/12/2020, Governor Bullock issued Executive Order No. 2-2020 declaring Montana in a state of emergency with the presence of COVID-19. Since the state of emergency, families and child care providers have been affected in various ways. Child care providers and families have worked together to meet the needs and well-being of the children, as well as their communities.
As we near the end of the month of March we realize that there are questions as to absenteeism due to COVID-19.  To support families on the Best Beginnings Child Care Scholarship and child care providers providing services to these families, the scholarship will pay the entire authorized amount for each child who is attending a child care program, or has been absent from the provider since 3/12/2020. Please note that the scholarship can only pay one provider. If a child began attending a new provider on or after 3/12/2020, only the current provider where the children are attending, will be paid for child care.
Invoice Instructions
For child care providers that have remained opened, please do the following:
On either the online or paper invoice, a comment must be added to each day the child would normally be in attendance but is absent. (note that many of the R&R eligibility staff are teleworking and using the online invoicing platform may enhance service)

In the Hours Requested, Put "O."
In the Comments, write "Open, Absent, COVID-19."
For child care providers that have closed for an extended period and are not currently caring for children, please do the following:
On either the online or paper invoice, please add a comment, "Closed, COVID-19" on the day the child care facility closed. Please note, that at this time no reimbursements will be made for programs not offering services. Additional information will be released soon for providers that have chosen to close.
There will be additional information released that will describe other supports for providers and families.  For now, this informational memo is for the month of March service, authorization, invoicing, and payment for Best Beginnings Scholarship.
Thank you, take good care of yourself and each other.  Know that you are valued and appreciated for all that you do each day, and especially during these difficult days.
My best to each of you,
Patty
Patty Butler
Early Childhood Services Bureau Chief
---
Child Care Update- March 27th, 2020 8:30 am

Governor Bullock Directive –
As many know, Governor Bullock announced a statewide directive to shut down all businesses that do not involve essential work beginning March 28th, at 12:01 am.
At this time, child care in general is listed as essential work.  We do not have any further instruction on whether you should close at this time.
We strongly advise you to make the best judgement for your business.  It is of extreme importance we have child care available for the Essential Workers.  Beyond that, it is at your discretion.  As we find out more information we will post updates.
Please find the directive with all details here: Stay at Home Directive on covid19.mt.gov
You can find "child care" listed under section "7. Human Services Operations" (page 4 of the directive).
Businesses can call 1-800-755-6672 with questions about the order and qualification of "essential services".
Additional resources and information around COVID19 for Billings can be found through the Billings Chamber of Commerce: COVID-19 Resources on www.billingschamber.com
---
Child Care Update- March 26th, 2020
Montana Practitioner Registry –
In case you missed it – Montana ECP sent out information regarding COVID-19 and The Early Childhood Project.
A few highlights include:
Whether to keep your registry current – this is recommended. Find the link below for discussion on unique circumstances.
What to do about a cancelled training you planned to take.
How to handle lapsed registry due to cancelled classes.
Information about Professional Development Incentive Awards.
If you missed the email yesterday – go here for more information:
https://mailchi.mp/montana.edu/registry-updates-1605474
As always, we will update you as soon as possible regarding trainings, the training catalog, and ZOOM training opportunities.
*If you are not currently getting our newsletter updates, please email jstover@hrdc7.org to be added to this list. Please note if you are a provider or a parent in your email.
Best Beginnings Scholarship Updates – 
The Early Childhood Services Bureau has reviewed the Best Beginnings policy and procedure to support statewide efforts to combat COVID-19. With this in mind, the following is the plan from ECSB to help families who are currently eligible, maintain eligibility
Any Non-TANF, TANF, or WCR families with eligibility ending 3/31/2020 will be given a 60-day extension from 4/1/2020-5/31/2020
Any Non-TANF or TANF families with a grace period ending 3/31/2020 will be given the same 60 day extension.
Authorization of services will be set up to match eligibility span and will follow the current care and travel hours.
CPS and Subsidized adoption cases will be based on the current referral. No program0wide extensions are being given.
ECSB will determine in April if extensions will be given for cases ending 4/30/2020.
*Thank you to those who have emailed us regarding if you are still open or have closed your facility. Don't forget we would still like to hear from you regarding your decisions to remain open or close. Email us at childcare@hrdc7.org
---
Child Care Update- March 25th, 2020
We know many of our providers have had specific questions and concerns on whether to keep operating during this uncertain time. While we certainly do our best to address these questions, it has been stated to use your best judgement for your business and to follow the national recommendations through Child Care Aware of America.
The biggest push and need at this time is to serve the children of Emergency Response, Hospital, and overall Essential Workers.
Governor Bullock addressed our state again yesterday, in which he stated, "Montanans have an obligation to slow the spread of this virus (COVID-19). Our fellow Montanans can all continue to set a good example for each other in adhering to social distancing directives – and know that it will save lives."
Keeping Governor Bullock's directives at the forefront, we understand that social distancing is key to stopping the spread of COVID-19. It is an increasing challenge for children and those whom care for them – this makes it of utter importance to take preventative measures daily and keep staff and children who exhibit any sick symptoms safely at their own homes.
Our recommendations are as follows:
Keep like-children in the same groupings, avoid the groups interacting with others. Keep the group number (including teachers) to 10 or fewer.
If possible, keep family groups together (i.e. a 1 year old and 3 year old from the same family would be cared for in the same grouping). With numbers in mind, try to keep the total children in a facility to under 24.
Take steps to ensure any children and staff with a fever or cough are sent/kept at home.
Have your staff wear gloves while checking temperatures and symptoms each morning. Also ask the child/family if anyone else at home has had fever/cough/shortness of breath, or any contact with anyone that may have COVID-19. If the answer to any of this is "yes", it is recommended the child not return for 14 days.
The 14-day quarantine is also recommended if the child's family has traveled outside of Montana.
Clean and disinfect frequently – develop a set plan. Be diligent about hand-washing, wear gloves when changing diapers or wiping noses, and consistently change gloves between children. If using hand-sanitizer make sure it is at least 60% alcohol, and use soap and water if your hands are visibly dirty.
Outdoor play should be staggered. Use the six-foot apart rule, watch and monitor groups congregating. Always wash hands and any items used for play – immediately after outdoor time.
If any staff are over age 60 or immune-compromised, encourage them to stay home. *Also advise families and clients to avoid moving child care responsibilities to those over 60 (i.e. grandparents) or other friends and family that are high-risk.
When Possible: Prioritize care for parents or caregivers who work in essential occupations: healthcare, first responders, public health, grocery store and gas station workers.
Implement drop-off and pick-up procedures. Center these around social-distancing and decrease shared surface touches and spreading the virus.
If a community has wide-spread COVID-19 infections, it is recommended that child care settings close to all families with non-essential occupations.
Keep communicating with families about ways to reduce the spread of COVID-19 and the importance of doing so.
We have no current information on Best Beginnings or provider payments in the event of provider closure. We will follow-up with officials and will update you ASAP.
Whenever possible keep your children home. Additional information from Governor Bullock states "Parents should avoid, if possible, placing children in the care of grandparents, family members, friends, or providers who are over the age of 60 or immuno-compromised persons"
 Thank you for your patience during this uncertain time. It is of upmost importance to bring updates to you as quickly and timely as possible. Please remember to refer to https://www.childcareaware.org/ and cdc.gov's page for guidance for more information around COVID-19.
---
Child Care Update- March 24th, 2020
Training Update:
We are continuing with as many classes as possible through the Zoom platform.  Some classes will be rescheduled due to the hands on learning and materials that need to be used.  You may get a phone call or email for updates and information on Zoom classes, make sure you are checking voicemails and email accounts.  To join Zoom, just click on the link sent by email and then "join a meeting" and use the code provided.  Watch for updates as we move along.
Here is a video on how to join a Zoom meeting: https://youtu.be/hIkCmbvAHQQ
We are suspending the release of our new catalogue of classes because the future is so uncertain.
We are hoping to hold at least two CPR/First Aid classes once we are able to offer live courses.  We want to get all of you that are waiting caught up!  We do have a new hybrid CPR/First Aid course and we will likely be offering that as well…. stay tuned!
We wanted to share this piece of news with all of you: 
CCT fee based classes will be going on sale, 50% off.
CCT wants to help our providers as their income is in jeopardy, in person classes are canceled, but Practitioner Registry requirements remain in effect. We hope it will help ease the burden of our child care providers.
Best Beginnings Reminders:
Any family who has lost employment or had a reduction in employment needs to contact their Best Beginnings Case Manager and report.  They may be eligible for a reduced co-payment for a 90 day grace period.  This is all allowed under the current regulations and may be very helpful to a family who needs time to search for work or apply for other services.
Invoices: 
As you prepare to submit March invoices, please remember these must be faxed, mailed, scanned and emailed, or dropped off in the drop box at HRDC.  You will need to make your own copies.  Call if you have questions or need assistance in getting these submitted.  The second floor fax number is 406-869-2585.  Email: childcare@hrdc7.org
Other:
There are a variety of webinars being presented by various groups.  Yesterday I sat in on one about financing your business through this uncertain time with Hinge. (recording should be available at www.hingeborkers.com ) It had lots of usual suggestions to cut costs or negotiate fixed costs of doing business.  Another resource you might explore is the Small Business Administration Disaster Loans, https://www.sba.gov.  The presenters stated that this site is very busy. You might need to try to get on early in the morning or late at night.  These loans will have no payment for one year, be at a low 3% rate of interest and are a rather simple application.
---
Child Care Update – March 23, 2020
We have some community resources to share that may be useful to those still open and provider child care to the community.
The following are possible resources for ordering food and purchasing supplies that some of you are beginning to need.
Sysco is offering to adjust their business model to service child care businesses.  They are fully stocked with cleaning supplies and also have food, of course.  They said to have the child care providers call to place an order for "will call pick-up".  Orders are cash and carry.  Call (406) 247-1100.
It has been suggested to us that Valley Distributing may be a good option for ordering: (406) 248-7806.
Many cleaning businesses have purchased extra products for selling to clients. Here is a list of those businesses:
Americlean Corp  (406) 256-9111
Premier Enterprises  (406) 698-9565
Newman Restoration & Cleaning  (406) 672-0167
Automated Maintenance Services, Inc  (406) 252-8106
Billings Commercial Cleaning  (406) 850-5117
COVERT Cleaning Inc.  (406) 855-4539
Elite Home Services  (406) 294-3294
Executive Cleaning Co., Inc  (406) 248-3435
Fish Window Cleaning  (406) 281-8277
Skyline Services, Inc.  (406) 373-9314
Sunny Day Cleaning Services  (406) 855-8244
Particular Cleaning & Staging  (406) 200-4182
This was shared by Big Sky Economic Development:
"If you are in low supply of hand sanitizer, please reach out to All American Pharmaceuticals, as they are currently producing hand sanitizer right here in Billings because of the shortage around our area.  Their website is www.efxsports.com or you can call 406-245-5793."
Hope these are useful to help with your food and supply needs in the next days and weeks to come.  Thanks for all you are doing to keep children safe and families able to work!
---
Important Scholarship Notice -March 20, 2020
Attention Child Care Providers and Families receiving Best Beginnings Scholarships:
Best Beginnings Scholarship families who are being laid off from their employment, please contact your Best Beginnings Scholarship case manager.  You may be eligible for a reduction in your copayment and a 90-day grace period.  Call anytime.  Leave a voice mail.  No changes can be made if you do not contact your case manager!
Child Care Update—March 20, 2020
While this week has brought a lot of upheaval and uncertainty in our communities, there has also been a tremendous showing of concern, support, and commitment to ensuring that our child care and early learning programs, including educators, families, and children, are receiving services and resources from many community and national sources.  During this difficult time we want everyone in the early childhood education community to know that HRDC 7 is here to support and offer resources to all!
Materials are popping up everywhere to help us work with children and families about the crisis.  Think how difficult it might be to be 3 or 4 years old and hear adults talking or see news briefs on the television and try to process what is happening.  Young children may have questions about why their family is staying home, why can I not go to preschool today, or why can't I go into McDonald's.  An adult's response or lack of response may cause further confusion and trauma to a child.
So today, I am offering up resources. These may be helpful in child care, preschool, or home for children birth to age eight, the early education years. Becky Bailey, Ph. D, has offered several free resources on her website, Conscious Discipline.  National Association for the Education of Young Children also has a resource site that may be useful.
A local resource that is being updated is the Montana 2-1-1.  You may call it by dialing 211 on any phone or www.Montana211.org.
We have received notice that the Office of Public Assistance is closed to the public.  Services are available to Montana residents on-line through apply.mt.gov or by telephone through the Public Assistance Help Line at 1-888-706-1535.  Please encourage a family in need to access services during this time of layoffs or lost employment.
https://consciousdiscipline.com/e-learning
https://www.naeyc.org/resources/topics/covid-19
http://unitedwayyellowstone.org/COVID19
Remember that all services we provide and administer at HRDC 7 in Child Care are business as usual until we put out notice.  The only change is our offices aren't open and we are using phone, fax, email, and web services to conduct business.  DPHHS/ECSB has put in for various waivers that will serve children and families through this crisis.  We will certainly report out any changes as we get further information.
Please have a safe and quiet weekend at home.
Janet Mann, Child Care Programs Director
---
Child Care Update—March 19, 2020
HRDC 7 has cut staff hours to reduce the number of people working in the office each day.  About half of the child care department staff are here each day.  Please leave voice mails or use emails.  It may be a day or so before you hear back.  We are doing our best to get you information you need and returning calls.  At this moment, it is business as usual for the programs we administer.  That will likely change, but we have no way of knowing when or how it will change.  Please be patient and we will report out anything as soon as we know changes.
We are hoping to gather information on available child care in our area.  At this time, we are unclear of who is open, who might try re-opening and for those who are open, do you have restricted enrollment?
I would love to hear from child care businesses today (March 19th) and tomorrow (March 20th) so we have a clearer picture of the availability of child care.
Please email me at childcare@hrdc7.org before 5:00pm on March 20th with this information.
We want to assist families to find care they may need.  Thank you for your help.
If you are not part of our referral process, please contact Danielle at 247-4754 or childcare@hrdc7.org.
to find out how to be put into the referral database.  If she does not answer leave your information and she will get back to you.  She is in every other day.
Next, as a child care business, are you struggling to have find enough food and supplies?  There may be an opportunity to order bulk food and supplies by partnering with restaurants and other businesses.
First, I need to understand your needs.
If you are struggling, send me an email before 5:00pm March 20th with what you need.  childcare@hrdc7.org  It may be a few days before we can mobilize, so be sure you include contact phone numbers for day and night.  If we need more information or to follow up will will be contacting you.
If you are good for now, but something you need is not available next week or the following week, please send an email.  Thank You!
Child Care Aware of America is the national trade association for Child Care Resource & Referral agencies.  Most days I get an update.  You will find a link below for their webpage dedicated to updates and information on COVID-19.
childcareaware.org coronavirus updates
Thank you to all for serving children and families at this difficult time.  It is so important to be calm and consistent with the children.  There are bound to be some trying times ahead for all of us.  Until the next post, please be safe and keep healthy practices a number one priority.
Janet Mann, Child Care Programs Director
---
Child Care Update—March 18, 2020 -1:30 pm
From our National Partners:
NAFCC, posted this out recently:
There has be a 5.7 earthquake at the NAFCC Headquarters in Salt Lake City. Our staff and their families are safe. Services will be disrupted while our staff and the community handle the damage and aftermath.  Automated services are still available at this time.
This makes our situation look much more manageable.  We are not dealing with a natural disaster as well as a pandemic!
NAEYC recently posted:
Child Care is Essential and Needs Emergency Support to Survive
At least one thing has been clear in this difficult week: child care is essential and early childhood educators are a crucial part of our nation's fabric.  
The National Association for the Education of Young Children (NAEYC) is proud to stand with and on behalf of this essential and extraordinary field, and has issued an important statement regarding the unprecedented public health crisis and its impact on child care. You may also remember that last week, we asked you to share and complete a brief survey regarding your experiences and challenges. Today, we share the first release from that data gathering, taking a national look at key responses about the effects of the pandemic and the urgent need for support, from more than 6,000 programs across all states and settings.
Closer to home…guidance on child care:
Screen children and staff for illness daily.
Allow no more than 10 children and staff to gather in the same room or confined space.
Practice social distance, teach social distancing (6 feet between people).
Wash and sanitize multiple times a day, especially hard surfaces that many hands touch.
All staff and children need to use good hygiene, wash hands with soap and water 20 seconds.  Another great opportunity to teach children when and how to wash their hands.
Read labels if you use hand sanitizers.  It must be 60% alcohol or higher!  Note the ages appropriate for using and supervise children using hand sanitizer.
Anyone over age 65 is considered at a higher risk for serious illness.  This population should not be volunteering or working in a child care facility at this time.
Some helpful links:
---
Child Care Update—3/18/2020 -8:00 am
Late last night we received guidance from DPHHS/ECSB and there is more to come.  We have a virtual meeting with them later this morning.  Here is the important content for you:
Good evening,
We know that many of you have questions regarding how to continue operations during this time, and many of you have robust continuity of operation plans for situations such as this.  DPHHS also recognizes that many of you are small businesses, health departments, and local non-profits and we understand that your organization may be providing direction to you as well.
If you decide to close or alter your business model, please let us know.  The following guidance may be helpful in your decision making and allow you avenues for continuing services during these challenging times, we encourage you to be creative in providing services to assure that children and families with the most needs are getting the services they need:
For all
Please refer to the cdc.gov or dphhs.mt.gov for ongoing information related to COVID-19.
Work to support social distancing by offering all trainings and meetings virtually, suspending large group gatherings now.
Consider suspending any out of state travel and limit in state travel to essential services only.
Ramp up sanitation practices, multiple times a day.
Child Care Resource & Referral Agencies
Suspend in person training and move to distance learning options, including childcaretraining.org
Promote the online application for child care services and conduct meetings with families, providers via phone or teleconference. Utilize drop box services to avoid in person visits.
Move in person meetings to virtual meetings whenever possible, cancelling in person meetings if possible.
Follow your emergency preparedness plans.
Temporarily suspend all visits to local child care facilities.
Continue to support the community in providing guidance for child care business operations.
The state is working on flexible policy guidance related to the Best Beginnings Child Care Scholarship and licensing needs.
Child and Adult Care Food Program (CACFP)
Suspend site visits for monitoring consider desk reviews or reaching out via telephone.
Discourage family style meal service.
We have requested waivers from USDA to suspend onsite monitoring, to provide CACFP meals to go, and to allow for virtual rather than in person training.
We will have further communication of information to share with you in the coming days.  Thank you for your tireless dedication.
My Best,
Patty Butler
---
Child Care Updates—March 17, 2020
We received this notice from Montana Early Childhood Project this morning:
Because of the coronavirus, Montana State University has asked staff and employees to work from home if possible. The Early Childhood Project staff will be available by email during regular office hours (Monday – Friday, 8 am to 5 pm). Please send any questions to ecp@montana.edu instead of calling our office phone. Our response time may be a little slower than usual due to the unusual circumstances, but we will get back to you as soon as possible. Please check your email daily for updates on our office closure and other important information concerning the registry.
 Please send all documents to our email if at all possible as we do not know when or if we will be able to access postal mail.
We are encouraging any child care that is open to continue to use good personal hygiene for staff and all children.  That means cleaning, sanitizing hard surfaces and toys and hand washing, hand washing, hand washing.  (Repeat again!) At this time it is up to each of you to know what is best for you, your staff and the families you serve.  If there is a county or statewide directive to close child care facilities, we will communicate it as soon as possible in various ways.
Keep in mind to do a well-child check each morning and you may want access in the afternoon.  Montana child care licensing rules has sick child exclusion rules (37.95.139).  Follow these for guidance on isolating or excluding a sick child.  Be mindful that all staff working in the facility should also be using similar guidelines.
We are anticipating guidance from Jamie Palagi and Patty Butler from DPHHS/ECSB.  We have asked questions regarding the Best Beginnings Scholarship payments if a facility closes, an increase in absence days, and extension of the coming STARS submission among other things.
Here is some information we received by attending a COVID-19 webinar put on by Childcare Aware for Child Care Resource and Referral agencies today.
What to do:  If you have staff or children who are diagnosed who have been in attendance at your childcare, close for 2-5 days for rigorous cleaning, then you may reopen.
Who to exclude from child care:   Children and staff with low grade fever and cough
Have an emergency preparedness plan, if a staff should get the virus it can progress very rapidly.  It is good to have back up staff on standby.
Duration of the virus in healthy people is about 14 days.  For the more vulnerable 3- 6 weeks.
For more information go to :
https://www.childcareaware.org
---
Child Care Department Update—3/16/2020
Today, Monday, March 16, HRDC 7 has staff working, but the doors are locked to the public.  You may reach us by phone (406) 247-4700, direct staff email if you have one, or our department email childcare@hrdc7.org, and direct fax (406) 869-2585.  Please be patient, as we are a bit short staffed.
We are accepting Best Beginnings Scholarship applications.  Clients may use the drop box near the front door to leave updates or information, or mail it to HRDC 7  Attn: Child Care Scholarships, PO Box 2016, Billings, MT 59103-2016.  The Best Beginnings Scholarship is also available to fill out on-line, or as a printable version on the DPHHS/ECSB website,  http://www.bestbeginnings.mt.gov.  Remember to check your mail for information and additional forms that may be needed.
Until further notice we will be discontinuing the following or offering alternatives:
No fingerprinting until further notice.
No "live" classes on or off site.
Classes will be offered on ZOOM.  Watch your email for updates and links, to classes that you are registered for, between today and the end of March.
Some classes may be need to be rescheduled.  ZOOM is not an appropriate alternative for all courses. You will get information as it is made available.
We are planning to offer Program Management Essentials and Early Care Essentials next Monday, by ZOOM. Watch for a link in your email.
No CPR/First Aid classes until further notice. AMR has also discontinued classes until further notice.  We will let those registered know when we are able to reschedule.
There will be no on-site child care visits for 360, Technical Assistance, STARS, CACFP, or Special Needs until, at the earliest March 30th.  HRDC staff you have worked with will contact you.  Some appointments may be kept by phone or ZOOM.
We are not covering any outlying offices in Miles City or Hardin until March 30th.
Best Beginnings Scholarship invoices would be best submitted electronically.  Alternatively they may be mailed to HRDC 7 Attn: Child Care Invoices, PO Box 2016, Billings, MT 59103-2016.  Please plan ahead for the end of the month.
Any enrollments or other documents for CACFP should be mailed to HRDC 7 Attn: Child CACFP, PO Box 2016, Billings, MT 59103-2016, faxed to (406) 869-2585, or emailed to childcare@hrdc7.org.
Should your child care close?
Right now it is a personal and professional choice if you choose to close your child care business. National information suggests that downsizing and planning for closure is best practice.  This may change as we get further directives from the State or by local Public Health.
Keep watching for updates through the HRDC 7 website, our Facebook page @hrdc7, and watch your emails.  We will publish more as we learn more through various methods.
Family Services
---
I need help paying for Child Care.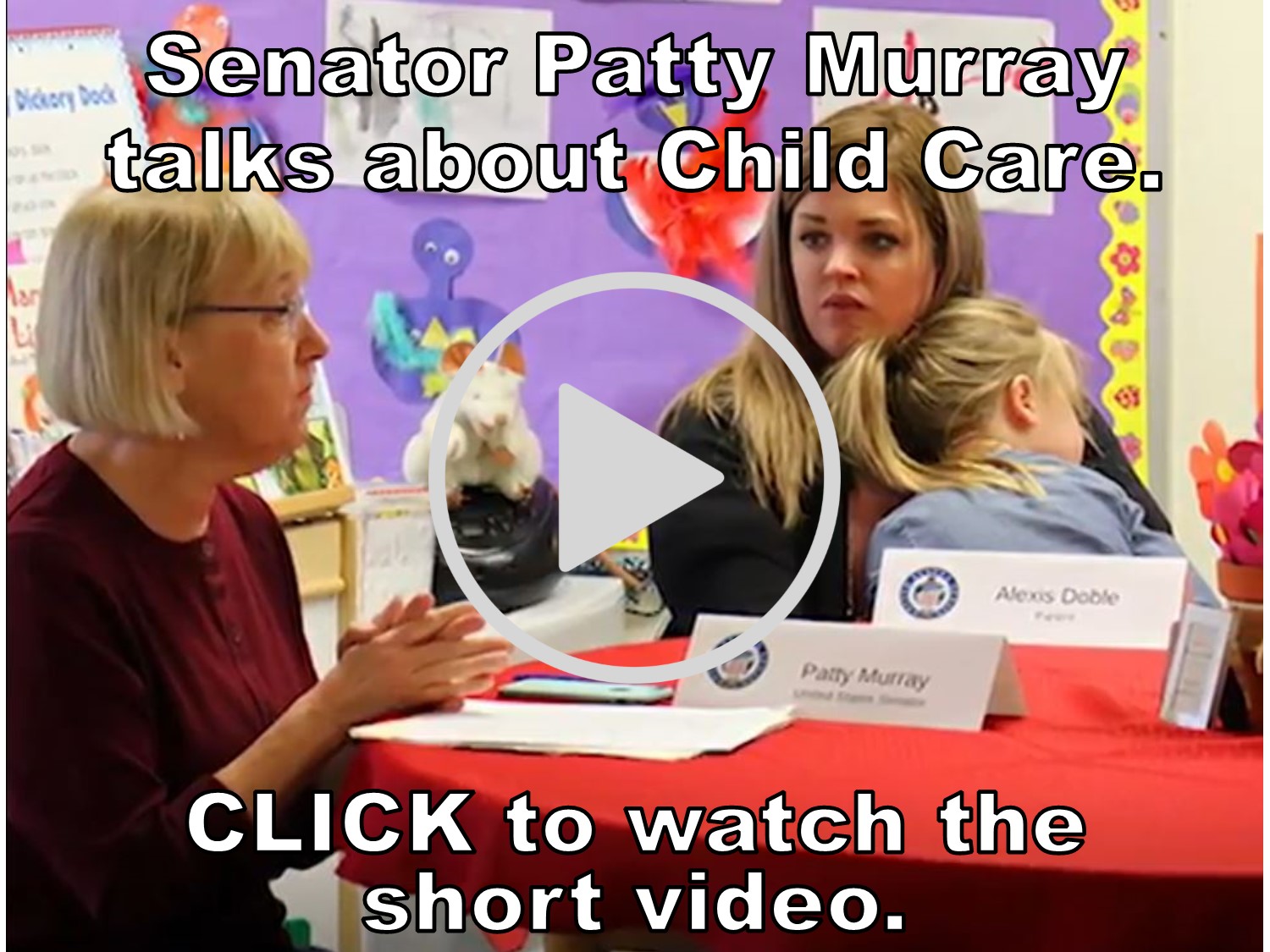 Montana families are paying just over $9,000 a year to have an infant attend a full time care center. For low-income, working single parents this could mean nearly 44% of their income is spent on child care.
I need child care, but can't afford it. What do I do?
HRDC offers the State of Montana's Best Beginnings scholarship for Big Horn, Carbon, Carter, Custer, Fallon, Golden Valley, Musselshell, Powder River, Rosebud, Stillwater, Sweet Grass, Treasure, Wheatland, and Yellowstone Counties.  You can fill out the application online here.
You can also download the application or pick it up at the HRDC office in Billings or Hardin, or call either location and request an application be mailed to you.
Who is eligible?
Recipients of the scholarship are working low-income families, working care takers, TANF recipients, disabled parents, foster or guardianship families, and parents in high school, college or pursuing a GED may apply for the Best Beginnings Scholarship. Please click here for more information about eligibility.
How many hours must I work in order to qualify as working low-income?
Parents or guardians must be participating in the following eligible activities:
Two parent families must work at least 120 hours per month;
Single parent families must work at least 60 hours per month;
Single parent families do not have to work while they attend school/training full time;
Single parent families who are attending school/training part-time must work 40 hours; or
Teen parents must be attending high school or a high school equivalency program.
Does the work requirement pertain to foster or guardianship families?
Yes. We recommend contacting your your Child Protection Specialist or your OPA case manager if you are receiving child-only TANF assistance.
For additional information about eligibility, click here.
What portion will I pay?
Families are solely responsible for making co-payments to their child care provider plus any fees or charges that may exceed the district child care provider rates. Click here for the sliding scale and co-payment calculator.
I need help finding a child care provider. Who can I contact?
HRDC helps you find the quality child care that best fits your needs.  Click here to go to our Child Care Referral Page.
Are there restrictions on where I take my child for care?
Children on the Best Beginnings Scholarship must attend a licensed child care center, registered group or family child care home, or certified Family/Friend/Neighbor (FFN) formerly known as legally certified child care provider.
I'm not sure if the child care provider I've selected qualifies for the program. Who can I ask?
Contact one of our Case Managers or our Child Care Referral Specialist by calling (406) 247-4700.
For more information
Call (406) 247-4700 (Billings) / (406) 665-2523 (Hardin) or Email: childcare@hrdc7.org
Helpful Forms and Documents
This project is funded in whole or in part under a Contract with the Montana Department of Public Health and Human Services. The statements herein do not necessarily reflect the opinion of the Department.


Provider Services
---
I want to provide Child Care.
Parents, children, and Montana's economy rely heavily on quality child care, which both protects children and promotes healthy development.
Who is eligible to receive provider services?
Licensed child care centers, family & group homes, and legally certified providers in Big Horn, Carbon, Carter, Custer, Fallon, Golden Valley, Musselshell, Powder River, Rosebud, Stillwater, Sweet Grass, Treasure, Wheatland, and Yellowstone Counties.
What kind of support is available to child care providers?
HRDC provides oversight and resources to ensure providers are given the tools they need to remain compliant with state regulations and deliver a safe, affordable and quality service. In addition to trainings we offer:
Tips and resources to improve your program; and recruitment, retention and motivation of staff
Ideas for low cost marketing, daily schedules and transitions, and how to operate a safe and healthy program
How to implement emergency policies and procedures including medication administration and managing infectious disease
Resources to provide developmentally appropriate care for infants, toddlers and preschoolers
State and National accreditation, standards, and quality rating and improvement systems
What types of services are offered?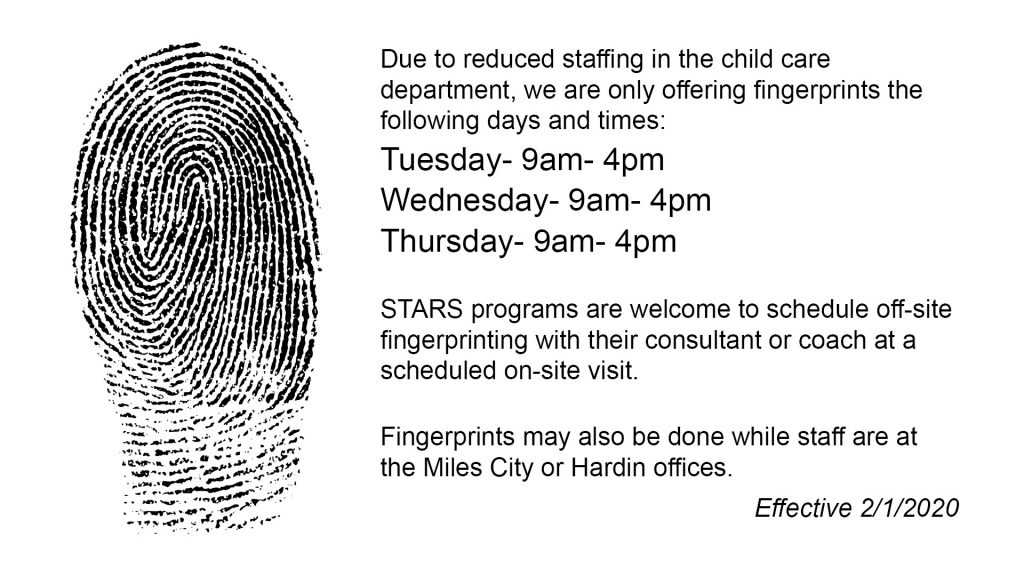 Maintain licensing requirements
Technical assistance
Professional Development Training in:

Observation, Documentation, & Assessment
Program Management
Family & Community Patnerships
Environmental Design
Child Growth & Development
Health & Well-Being
Professionalism
Curriculum
Diversity
Child Guidance

Evidence Based Best Practices

For young children with special needs and their parents and providers

Montana Certified Preschool Education Course

Professional development for professionals working with children age 3-5

Montana Certified Infant Toddler Care
What services are available to new providers?
Program Management Essentials and Early Childhood Essentials
Assistance with selecting classes
Technical assistance for policies, procedures, contracts and record maintenance
360 Support
How do I find training?
There  are a number of statewide training opportunities for Early Childhood Providers. A resource library is also available for your use.
Childcaretraining.org offers online training opportunities.  Visit their catalog here for your professional development needs.
Trainings can be found on The Early Childhood Project website by searching the Professional Development Calendar or call (406) 247-4750 and request a printed HRDC training calendar.  You can also download a copy of our Professional Development calendar at the links below:
If you are a provider and are looking for information about how to apply to the Practitioner Registry, please click here.
Montana Early Childhood Project: The Montana Career Path
Online Registration
All courses require online registration and payment through the Early Childhood Project.  You will be required to sign in or create an ECP account to complete online registration.
How do I get information to the Referral Specialist about my child care?
Our referral specialist can update your rates, vacancies and other information.
To be redirected to that page click here.
For more information
Call (406) 247-4700 or Email Child Care Department
Best Beginnings Family/Friend/Neighbor (formerly LCP)
What is a Family/Friend/Neighbor (FFN)?
A Family/Friend/Neighbor is a special certification for a friend or family member that cares for up to two children from different families or all the children in one sibling group. The family that is receiving care must be eligible for the Best Beginnings Child Care Scholarship.  Click here for the FFN page on dphhs.mt.gov
How do I apply to become a Family/Friend/Neighbor (FFN)?
You will only be eligible to become an FFN if the family you are providing child care for is eligible for the Best Beginnings Child Care Scholarship.
The family's application paperwork (which is submitted to the local Child Care Resource and Referral Agency) is separate from your application paperwork.
Application requirements include:

Family Association Form
Forms required for all adults living in the household 18 years and older (fees vary)

Statement of Health Form
State of MT Release of Information
FBI Release of Information form for Fingerprint

Health and Safety Checklist
Medication Administration Attestation
Immunization Certification Form
Tax ID Form – W9
Training Requirements

Health & Safety Overview
FFN Fundamentals
CPR/First Aid Certification (required for non-relative care)
You must submit the FFN application packet to Child Care Licensing:
Mail to:
DPHHS/QAD/FFN
2401 Colonial Dr
PO BOX 202953
Helena, MT 59620
Or email to:
FFNPROGRAM@MT.GOV
Phone: 406-444-0597
Fax: 406-444-1742
Contact Child Care Licensing if you have any questions about the FFN Program:
(406) 444-0597 or email FFNProgram@mt.gov

How do I attend FFN Training?
Please click here to be directed to training information on the Montana DPHHS website.
This project is funded in whole or in part under a Contract with the Montana Department of Public Health and Human Services. The statements herein do not necessarily reflect the opinion of the Department.


Child and Adult Care Food Program
---
In an effort to reduce the costs of child care while ensuring children receive healthy and nutritious meals, eligible child care providers are given cash reimbursement for serving meals to enrolled participants that meet Federal nutritional guidelines, outlined in the CACFP meal pattern.
Do I apply for CACFP through HRDC?
Yes. HRDC administers the Child and Adult Care Food Program (CACFP) for the Montana Department of Health and Human Services
What counties do you serve?
Big Horn, Carbon, Custer, Fallon, Fergus, Musselshell, Prairie, Rosebud, Stillwater, Sweet Grass, Wheatland and Yellowstone.
How many meals are eligible for reimbursement?
Participating providers may be approved to claim up to two meals and one snack, or two snacks and one meal, per day, per child.
What trainings are required as a CACFP participant?
Participants are required to participate in two mandatory trainings annually. Please see the course calendar for additional information.
2 hour regulations training includes a review of CACFP requirements, recordkeeping, payments and civil rights.
2 hour nutrition training includes CACFP meal patterns, menus, recipes, and food safety.
Do you conduct site visits?
Yes. We will visit each CACFP participant's site a minimum of three times a year.
How do I enroll in the CACFP?
Family and Group Home providers should call (406) 247-4700 to apply. Child Care Centers must apply through the state department or call 888-307-9333. Facilities must be licensed to qualify for CACFP.
For more information
Call (406) 247-4700 or Email childcare@hrdc7.org
CACFP is provided by the USDA and administered through the Montana Department of Health and Human Services CACFP program. In accordance with Federal law and U.S. Department of Agriculture policy, this institution is prohibited from discriminating on the basis of race, color, national origin, sex, age, or disability. USDA is an equal opportunity employer.
USDA Nondiscrimination Statement
For all other FNS nutrition assistance programs, State or local agencies, and their subrecipients, must post the following Nondiscrimination Statement:
In accordance with Federal civil rights law and U.S. Department of Agriculture (USDA) civil rights regulations and policies, the USDA, its Agencies, offices, and employees, and institutions participating in or administering USDA programs are prohibited from discriminating based on race, color, national origin, sex, disability, age, or reprisal or retaliation for prior civil rights activity in any program or activity conducted or funded by USDA.
Persons with disabilities who require alternative means of communication for program information (e.g. Braille, large print, audiotape, American Sign Language, etc.), should contact the Agency (State or local) where they applied for benefits. Individuals who are deaf, hard of hearing or have speech disabilities may contact USDA through the Federal Relay Service at (800) 877-8339. Additionally, program information may be made available in languages other than English.
To file a program complaint of discrimination, complete the USDA Program Discrimination Complaint Form, (AD-3027) found online at: http://www.ascr.usda.gov/complaint_filing_cust.html, and at any USDA office, or write a letter addressed to USDA and provide in the letter all of the information requested in the form. To request a copy of the complaint form, call (866) 632-9992. Submit your completed form or letter to USDA by:
Mail: U.S. Department of Agriculture
Office of the Assistant Secretary for Civil Rights
1400 Independence Avenue, SW Washington, D.C. 20250-9410;
Fax: (202) 690-7442; or
Email: program.intake@usda.gov
This institution is an equal opportunity provider.
This project is funded in whole or in part under a Contract with the Montana Department of Public Health and Human Services. The statements herein do not necessarily reflect the opinion of the Department.


Child Care Referrals
---
I need help finding Child Care.
Our Referral Specialist helps you find quality child care that best fits your needs. Whether your hours of needed care are limited or you are looking for specific environments, we connect families to licensed or registered child care providers to provide a quality experience for everyone.  We provide referrals for families in Big Horn, Carbon, Carter, Custer, Fallon, Golden Valley, Musselshell, Powder River, Rosebud, Stillwater, Sweet Grass, Treasure, Wheatland and Yellowstone counties.
Stop by our office or call (406) 247-4700 to get a child care need form.
Create an account to generate your own list by clicking here.
Click here to complete an online child care need form.
Click here to print out a form and return it to us by:

Fax: (406) 869-2585
Mail: PO Box 2016 Billings, MT 59103 – Attention: Child Care Referral Specialist
Drop it by our office at 7 N 31st St,  Billings, MT
If you are a provider and need to update information with our Referral Specialist click here.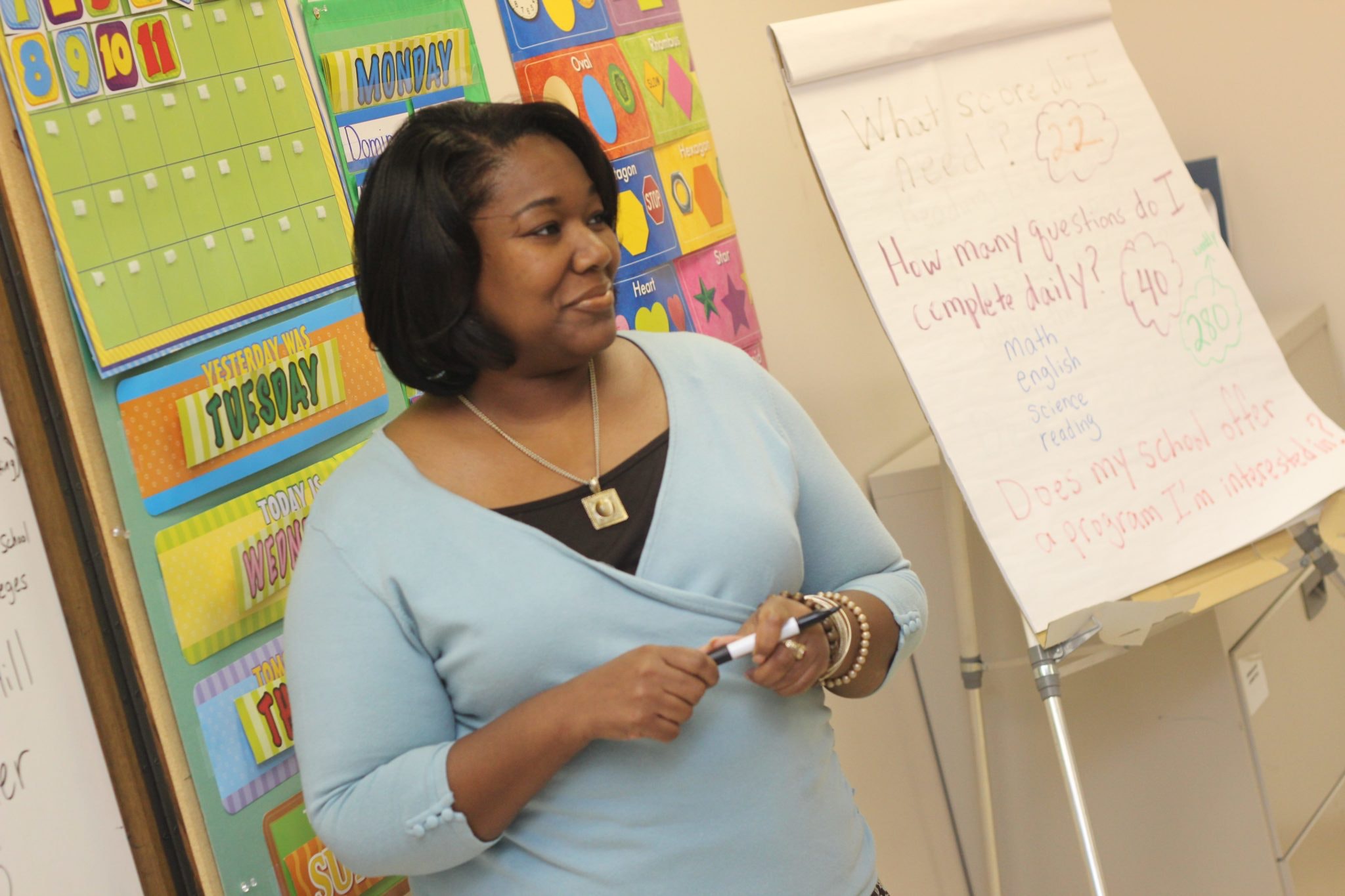 Region 1
The Nurturing Center
146 Third Ave W  Kalispell MT, 59901  (406) 756-1414, 800-204-0644, Fax: (406) 756-1410
nurturingcenter.org
Region 2
Child Care Resources
105 East Pine Street Lower Level – PO Box 7038  Missoula MT, 59807  (406) 728-6446, 800-728-6446, Fax: (406) 549-1189
childcareresources.org
Region 3
Butte 4 C's
101 East Broadway  Butte MT, 59701  (406) 723-4019, 800-794-4061, Fax: (406) 723-6982
butte4-cs.org
Region 4
Child Care Connections
1143 Stoneridge Dr Bozeman MT, 59718  (406) 587-7786, 800-962-0418, Fax: (406) 587-1682
cccmontana.org
Region 5
Family Connections
202 2nd Ave S, Suite 201  Great Falls MT, 59405  (406) 761-6010, 800-696-4503, Fax: (406) 453-8976
FamilyConnectionsMT.org
Region 6
Family Connections
2229 5th Ave  Havre MT, 59501  (406) 265-6743, 800-640-6743, Fax: (406) 265-1312
FamilyConnectionsMT.org
Region 7
HRDC District 7
7 North 31st Street – PO Box 2016  Billings MT, 59103  (406) 247-4732, 800-443-1411, Fax: (406) 248-2943
hrdc7.org
Stars to Quality
---
What is STARS?

The Best Beginnings STARS to Quality Program is a voluntary quality rating and improvement system that aligns quality indicators with support and incentives for early childhood programs and early childhood professionals. The Early Childhood Services Bureau has enjoyed watching the program grow and develop with the input from the various stakeholders, and has listened carefully to early childhood professionals, parents, and national experts to provide a strong program, desired by many.
STARS has several components:
Workforce Development
Quality Rating and Improvement System (QRIS)
Infrastructure to administer the programs, provide training , coaching, and technical assistance, and to validate the STARS system
How do I apply to be a STARS Provider?
Programs may apply for Best Beginnings STARS to Quality at any time on the Early Childhood Project website.  To apply, you must log in as an organization, go to the STARS tab, and click "Apply for STARS".  If your application is accepted, you will be notified and sent a STARS to Quality agreement and W-9 which must be returned in order to be accepted into STARS to Quality.  Click the link below to apply. If you need assistance, contact HRDC Provider Services, watch the video tutorials, or click here for printable instructions.
For more information about Montana STARS to quality, visit the website: Best Beginnings STARS to Quality
Child Development and Milestones
---
What changes will I see as my child grows?
How your child plays, learns, speaks, acts, and moves offers important clues about your child's development. Developmental milestones are things most children can do by a certain age.
Click below for printable information about each stage.
2 months -She begins to smile and hold her head up.
4 months -He starts to babble and can hold a toy and shake it.
6 months -She likes to look in the mirror and can sit up without support.
9 months -He has favorite toys and can stand holding on.
1 year -She will hand you a book to read and can wave "bye-bye".
18 months -He may have a temper tantrum and be able to run.
2 years -She shows more and more independence and says sentences with 2 to 4 words.
3 years -He will copy adults and friends and turn pages of a book one at a time.
4 years -She will sing a song and uses scissors with supervision.
5 years -He speaks very clearly and can use a fork, spoon, and sometimes a table knife.