Volunteer Income Tax Assistance (VITA)
VITA is closed indefinitely.  We strongly encourage you to try myfreetaxes.com.
We sincerely apologize to anyone who had an appointment.  We feel this is best for the safety of our volunteers and people we serve.  Please check out myfreetaxes.com.  It is a simple guided process with a chat option if you need help.  IT IS FREE FOR ALL INCOME LEVELS to file state and federal taxes.  You do not have to use one of the options that cost money.  It is also tablet and mobile friendly.
---
The Volunteer Income Tax Assistance (VITA) program provides free income tax return preparation and electronic filing for individuals and families who make less than $56,000. Both state and federal tax returns are prepared by IRS trained and certified community volunteers.
If you feel qualified to file your own taxes, but don't have access to a computer, HRDC can help.  Our trained volunteers are available to answer your questions and assist you in logging into the United Way Portal: My Free Taxes.   The income limit for self-filing is $66,000.   Call (406) 247-4732 to check computer availability.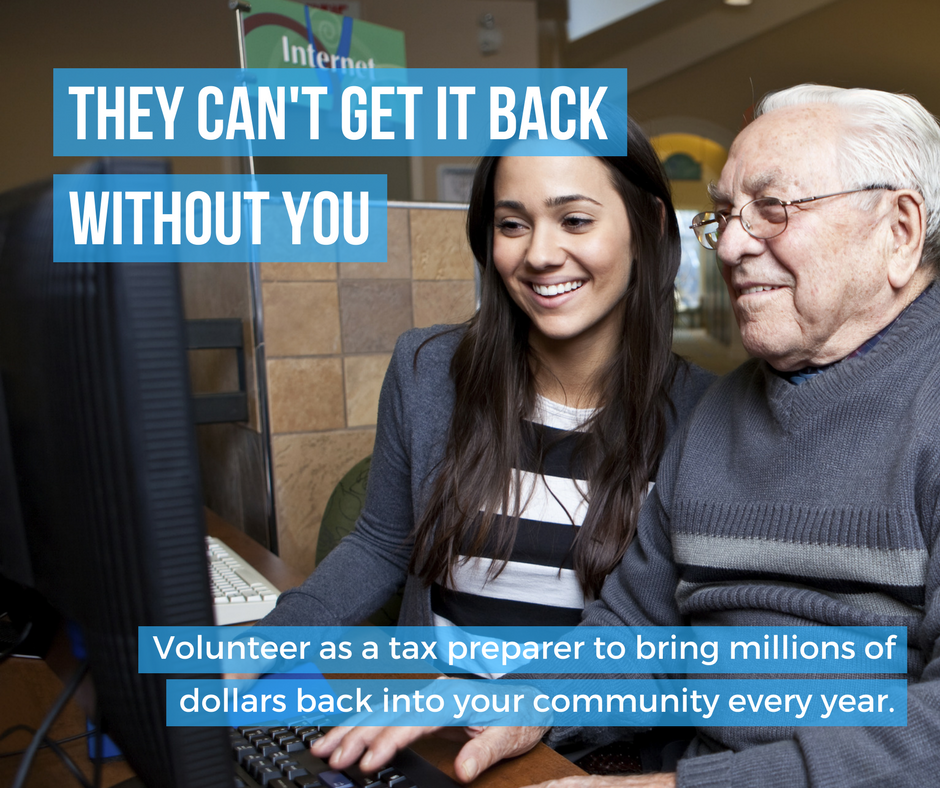 VITA Volunteers Needed!
For more information on how you can help call Eric at (406) 206-3422, or click here to sign up today.
IRS2Go is the official mobile app of the IRS
Check your refund status, make a payment, find free tax preparation assistance, sign up for helpful tax tips, and more!
IRS2Go is available in both English and Spanish.
E-File On Site
When is the VITA site open?
In-person tax assistance is available at HRDC in Billings and Hardin during the tax season February 1, 2020 – April 15, 2020.  During the rest of the year, the site operates on a limited appointment-only basis. Call (406) 247-4732 to make an appointment from May 1, 2020 – December 15, 2020.
What do I need to bring?
Proof of identification (photo ID)
Social Security cards for you, your spouse and dependents
An Individual Taxpayer Identification Number (ITIN) assignment letter may be substituted for you, your spouse and your dependents if you do not have a Social Security number
Proof of foreign status, if applying for an ITIN
Birth dates for you, your spouse and dependents on the tax return
Wage and earning statements (Form W-2, W-2G, 1099-R,1099-Misc) from all employers
Interest and dividend statements from banks (Forms 1099)
Health Insurance Exemption Certificate, if received
A copy of last year's federal and state returns, if available
Proof of bank account routing and account numbers for direct deposit such as a blank check
To file taxes electronically on a married-filing-joint tax return, both spouses must be present to sign the required forms
Total paid for daycare provider and the daycare provider's tax identifying number such as their Social Security number or business Employer Identification Number
Forms 1095-A, B and C, Health Coverage Statements
Copies of income transcripts from IRS and state, if applicable
VITA Locations and Times
HRDC Billings
7 N 31st St (lower level)
Walk-in or by appointment.
To schedule an appointment, call: (406) 247-4710
February 1 – April 15, 2020

Wednesdays, 1:00 pm – 7:00 pm
Thursdays, 1:00 pm – 7:00 pm
Fridays, 1:00 pm – 7:00 pm
Saturdays, 9:00 am – 2:00 pm
Like our Facebook Page for updates @VITAHRDC7
HRDC Hardin– Drop off location only
501 N Center Ave
Self-File Online Anytime
Why use MyFreeTaxes?
Free
Easy-to-use , interview-based computer program
Convenient—prepare taxes at home, at the office, or wherever an internet connection and computer are available
Saves time and cost of purchasing commercial tax products
Available in all 50 states
Who can use MyFreeTaxes?
Individuals or families with incomes of $66,000 or less
Great for tax filers with simple returns, college students, single filers, part-time workers, individuals with disabilities, regardless of age.
What software product does MyFreeTaxes use?
The MyFreeTaxes software is an H&R Block product which is being used by United Ways across the country. However, HRDC does not endorse any particular commercial tax professional.
Getting Started
Frequently Asked Questions about My Free Taxes
For more information
Call (406) 247-4710 or Email info@hrdc7.org
The VITA program is sponsored by the Internal Revenue Service and supported by local organizations including Montana Credit Unions for Community Development, Montana State University Billings, and HRDC.